Bullsh*t-Free Insights On Writing, Marketing & Freelancing
Get notified when I post a new blog post or host a free, live training: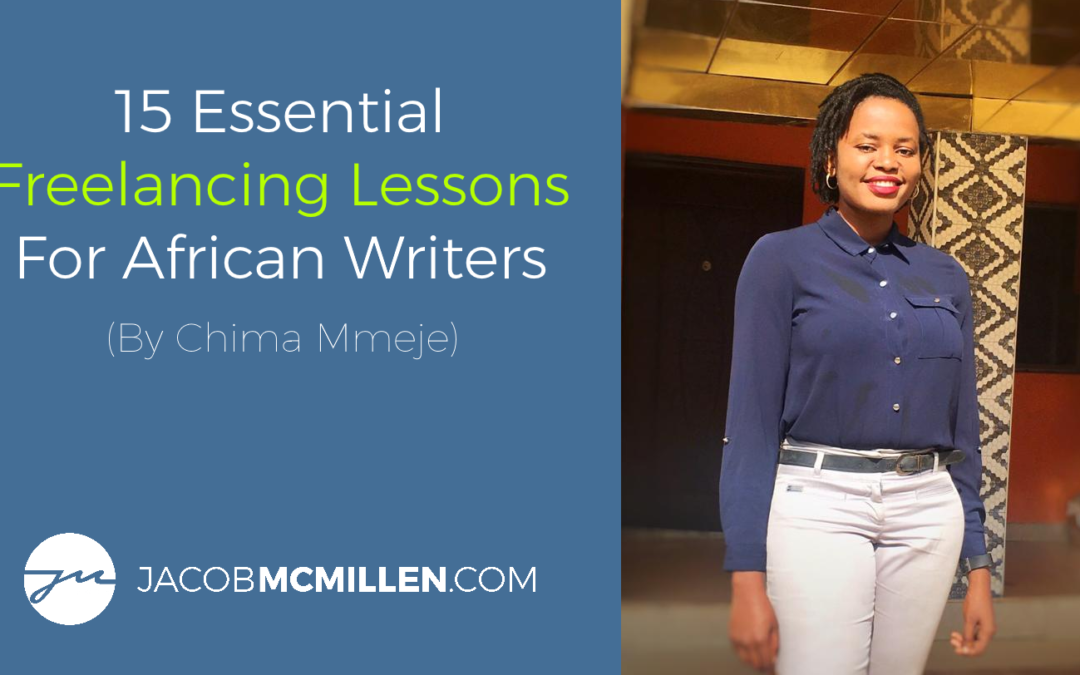 This article is authored by Chima Mmeje When I became a freelance copywriter, I didn't have anyone to guide me. There was nobody there to show me how to look for clients, how to charge for my services, or what type of content to create. I couldn't afford copywriting...
Become A Six-Figure Freelance Writer
Follow my step-by-step journey from $15 per article to $15k per month.