I've been freelancing for 5 years.
In that time, I've discovered that having awesome tools is, at minimum, incredibly convenient. But beyond convenience, assembling the right tool set has had a MASSIVE impact on my efficiency and ultimately, my bottom line.
This isn't another bullsh*t list of random tools someone paid me to tell you about… ya know… like the other 5 lists you read this month.
These aren't even all the tools I use… not by a long shot.
Simply put, this is a list of apps and tools EVERY freelancer should be using (affiliate links included because of course).
Let's get started.
1. Save 3% On Paypal Invoices With FreshBooks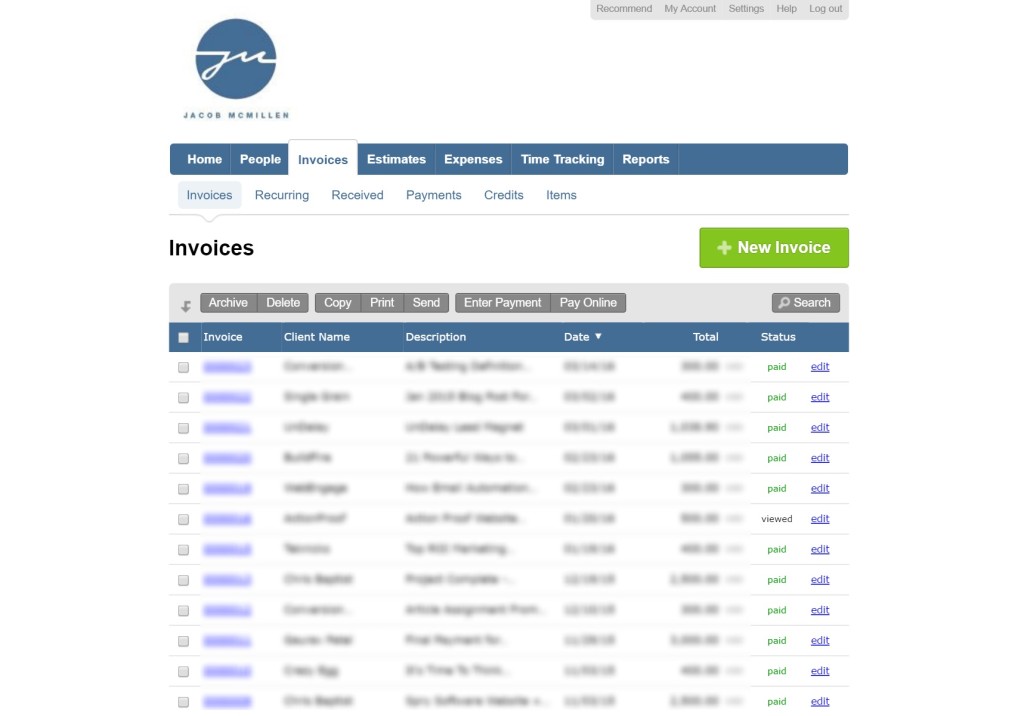 Here's the deal. If you use Paypal, Freshbooks is a no-brainer. It's the definition of a no-brainer, in fact.
You know how Paypal and virtually every other payment processor charges you 3% to invoice or receive any form of automatic payment? Of course you do. For 4 years, I lost 3% of every invoice because the only alternative was checks in the mail, and ain't nobody got time for that.
Enter Freshbooks. Back in the day, Paypal once offered small businesses a setup where they could invoice for a flat fee of just $0.50. During that time, Freshbooks created an agreement with Paypal to offer that service to its users, and while Paypal has since discontinued the service for its own users, it continues to honor the arrangement with Freshbooks.
In other words, Freshbooks lets you send Paypal invoices for just $0.50! So if you send 5 invoices each month at $1,000 each, you will pay a total of $2.50 in processing fees instead of the usual $150. I honestly don't know how everyone isn't talking about this in the freelance space, but it's a game-changer if you use Paypal for most of your invoicing.
Click here to start using Freshbooks.
2. Capture Email Addresses With SumoMe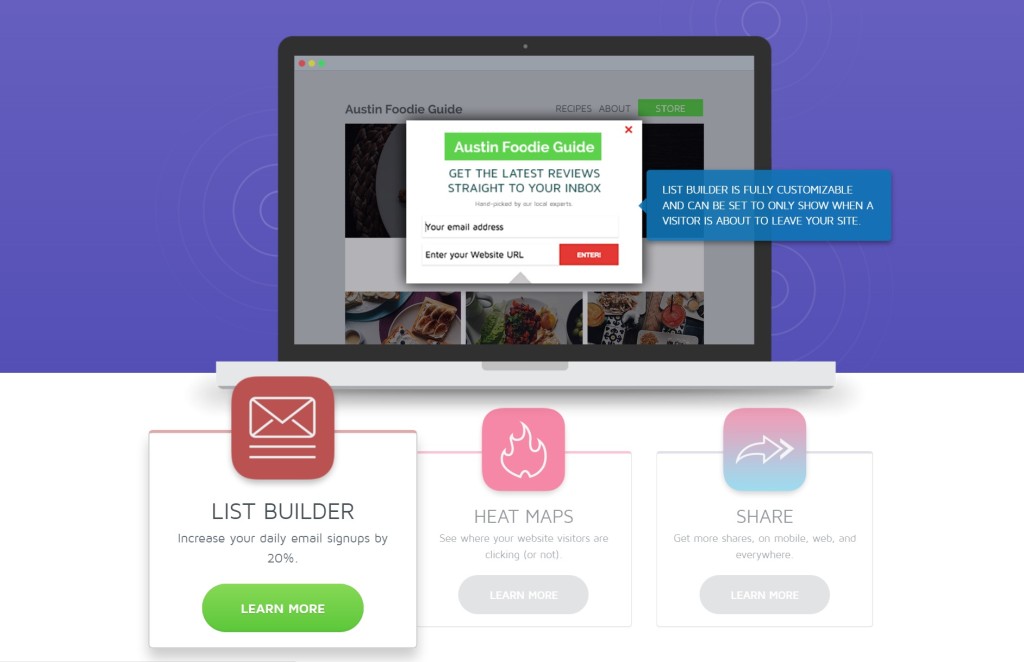 If you are trying to make money online, you need to be in the business of building your email list. There are a lot of tools for making this happen, but it's hard to beat SumoMe in terms of function, integration, and usability.
SumoMe's free suite of tools will let you instantly run popups, increase mobile sharing, monitor user activity, and a TON more. If you are interested in ponying up for the premium version, you will be thrilled with the split testing interface, advanced customization, and performance.
SumoMe is both an exceptional free tool and exactly what you expect from a premium tool, so despite the competition, it remains my most highly recommend list building tool.
Click here to start using SumoMe.
3. Deliver Unique Downloads With ConvertKit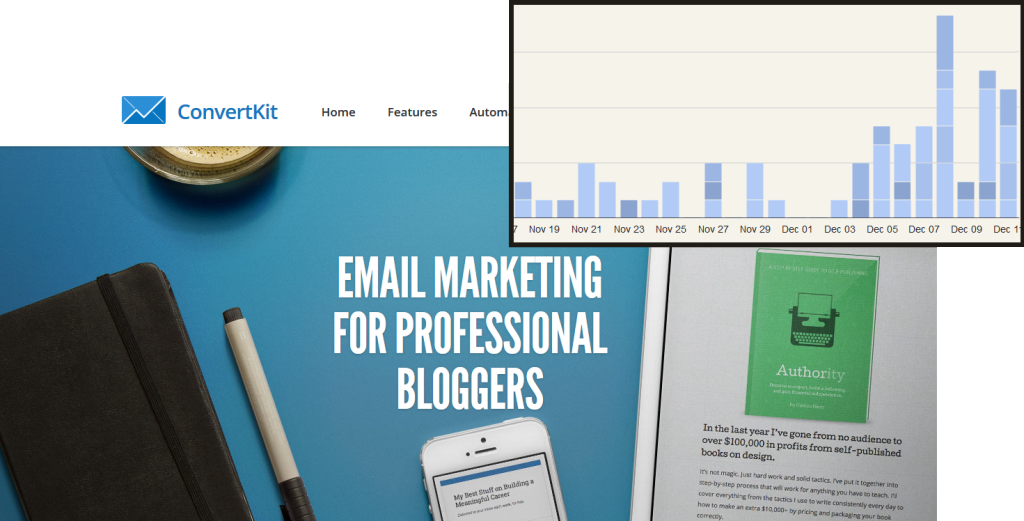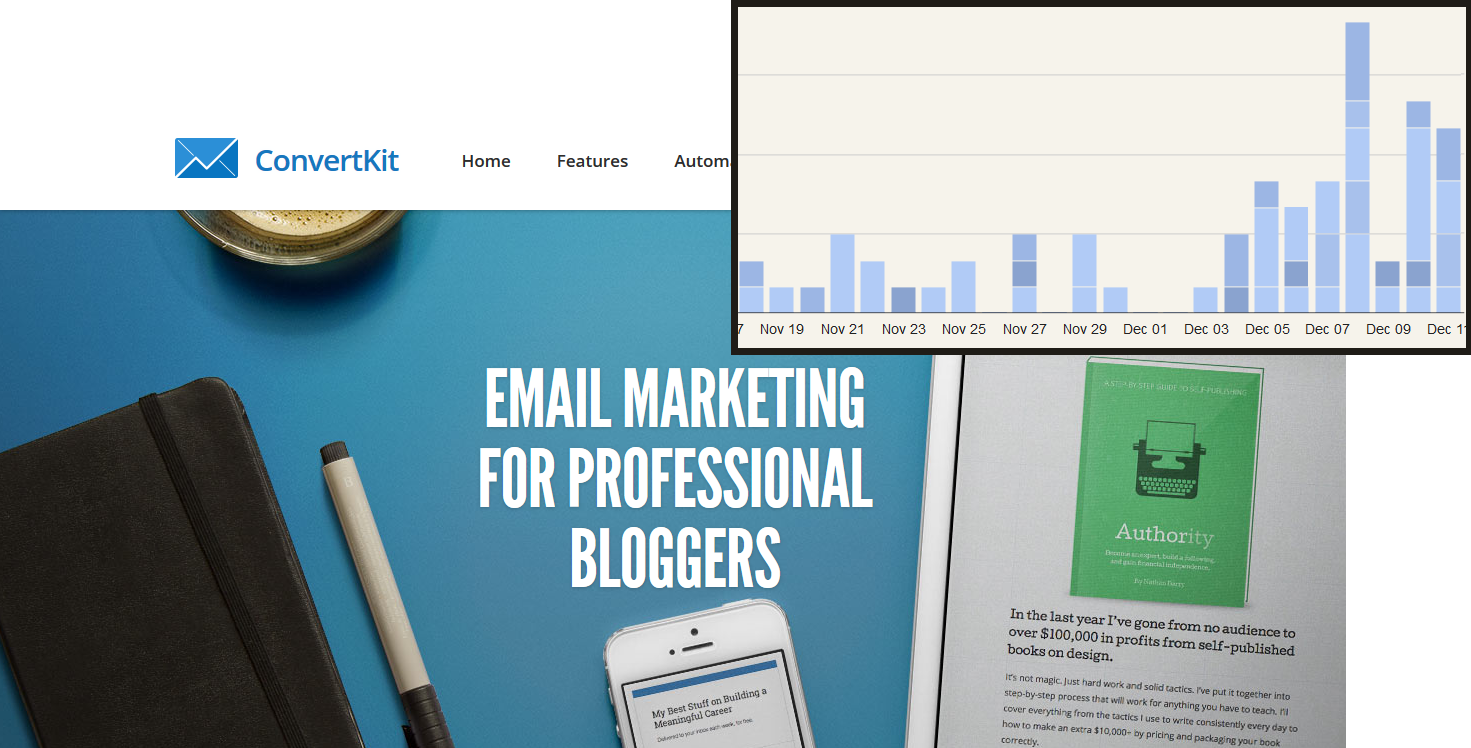 ConvertKit is currently my preferred email service provider for one HUGE reason. They let me offer a unique download for any given signup form.
This means I can create a unique signup form at any point and attach a new download to it that will be delivered automatically when a user signs up. What it means for my marketing strategy is that I can create and deliver a unique Lead Magnet for every single blog post I write, increasing email signups and with the right sales funnel in place, revenue.
ConvertKit is a legitimate, lightweight alternative to services like InfusionSoft, Ontraport, or even HubSpot. It gives you needed segmentation and automation capabilities for the same price as a budget service like Mailchimp. I used a combination of Sumo and ConvertKit to grab 600 new email subscribers with just two blog posts.
Click here to start using ConvertKit.
4. Build SEO/Mobile/UX-Friendly Websites With StudioPress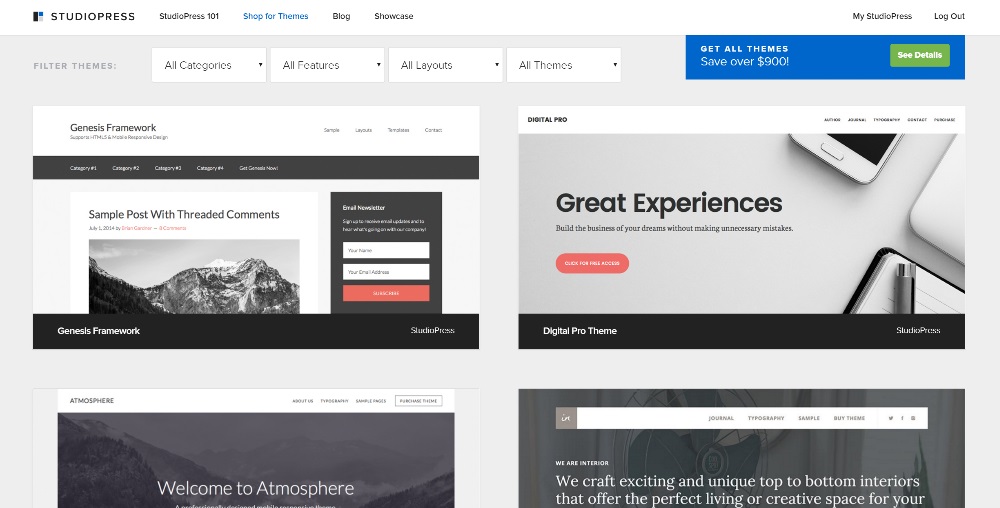 I spent several years trying to make free themes work, and in the end, I realized it was a complete waste of my time.
Here's the problem with free Wordpess themes:
They are usually buggy or completely broken
They rarely include any kind of developer support
Every new theme you try has a unique interface to learn
They end up resulting in a lot of needlessly wasted time
If premium themes were expensive, it might make sense to duct tape your free theme into place, but they aren't. Premium themes are so cheap, and in the case of StudioPress, they are so worth it.
StudioPress gives you an SEO-friendly, Mobile-friendly, UX-friendly, headache-free WordPress theme that looks great, and that's why I use their themes on every single website I build.
Click here to start using StudioPress themes.
5. Keep Your Social Accounts Chugging For Cheap With Buffer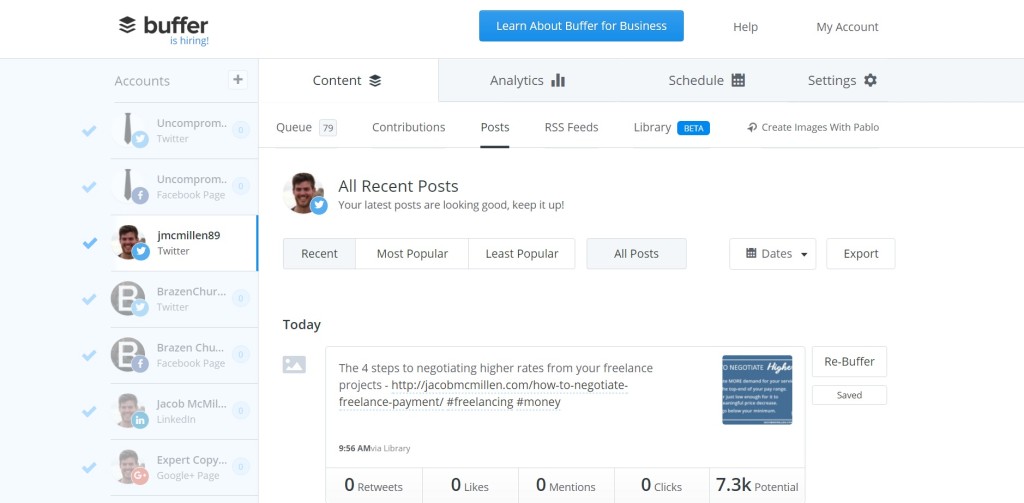 As you write content for your clients and content on your own blog targeting new clients, you'll want to have all your articles continuously circulating across multiple social channels. Buffer is the perfect low-cost solution for making this happen. Here's why:
Only $10 per month – I mean come on… that's practically free
Let's you easily integrate curated posts into your sharing stream
New Library feature lets you easily reschedule core content
Fantastic company that values and promotes honesty and transparency
There's a lot to like with Buffer and at just $10 a month, there is zero reason not to include it in your arsenal.