Bullsh*t-Free Insights On Writing, Marketing & Freelancing
Get notified when I post a new blog post or host a free, live training: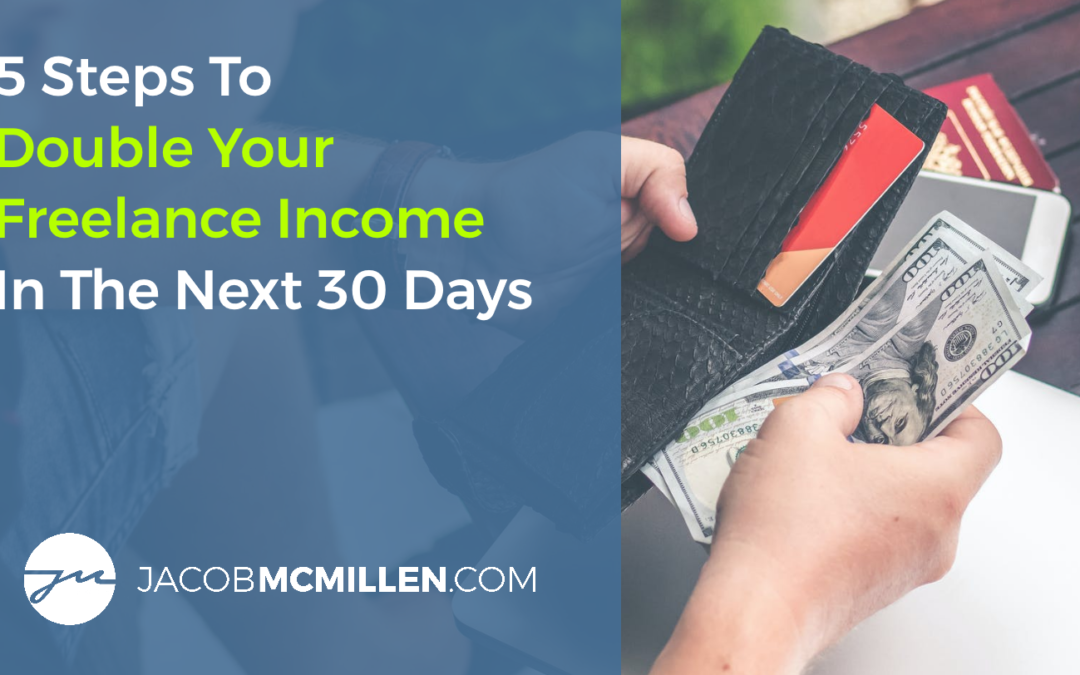 Over the last decade, I've run a lot of experiments to try and increase my freelance income. Some worked. Some didn't. Some worked quickly. Some compounded over time. In this guide, I'm going to take you through a 5-step process that will double your freelance income...
Become A Six-Figure Freelance Writer
Follow my step-by-step journey from $15 per article to $15k per month.