Bullsh*t-Free Insights On Writing, Marketing & Freelancing
Get notified when I post a new blog post or host a free, live training: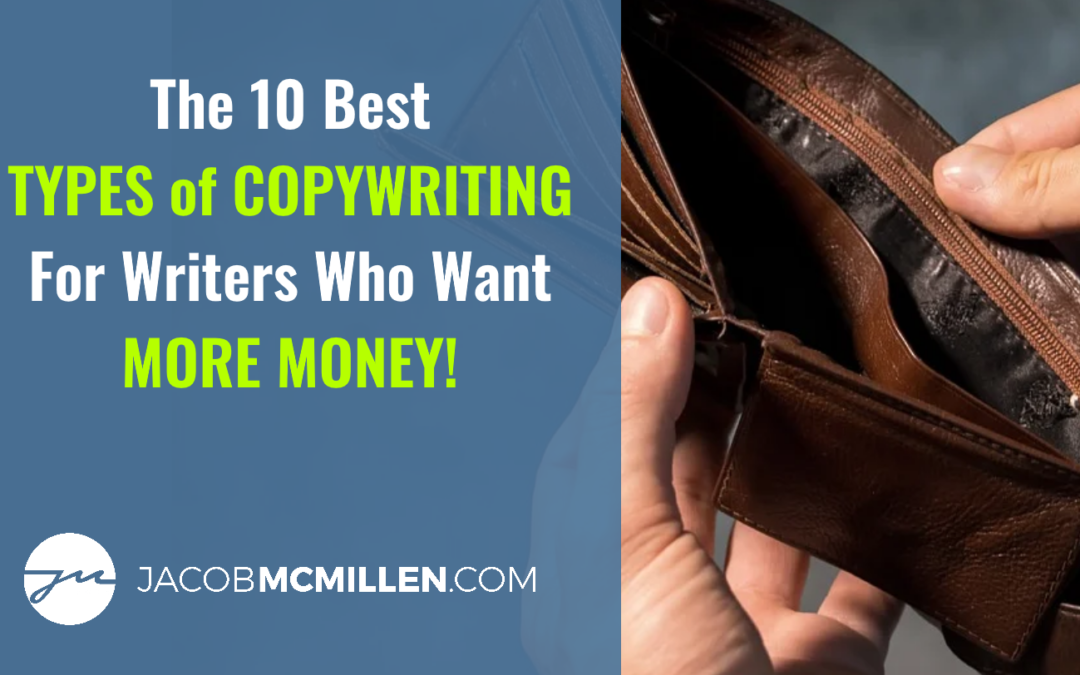 Which types of copywriting are worth mastering right now? In this guide, I'll answer that question by walking you through the ten types of copywriting that will make you the MOST MONEY right now and over the next few years. For each entry, we'll break down: Why it's...
Become A Six-Figure Freelance Writer
Follow my step-by-step journey from $15 per article to $15k per month.