Bullsh*t-Free Insights On Writing, Marketing & Freelancing
Get notified when I post a new blog post or host a free, live training: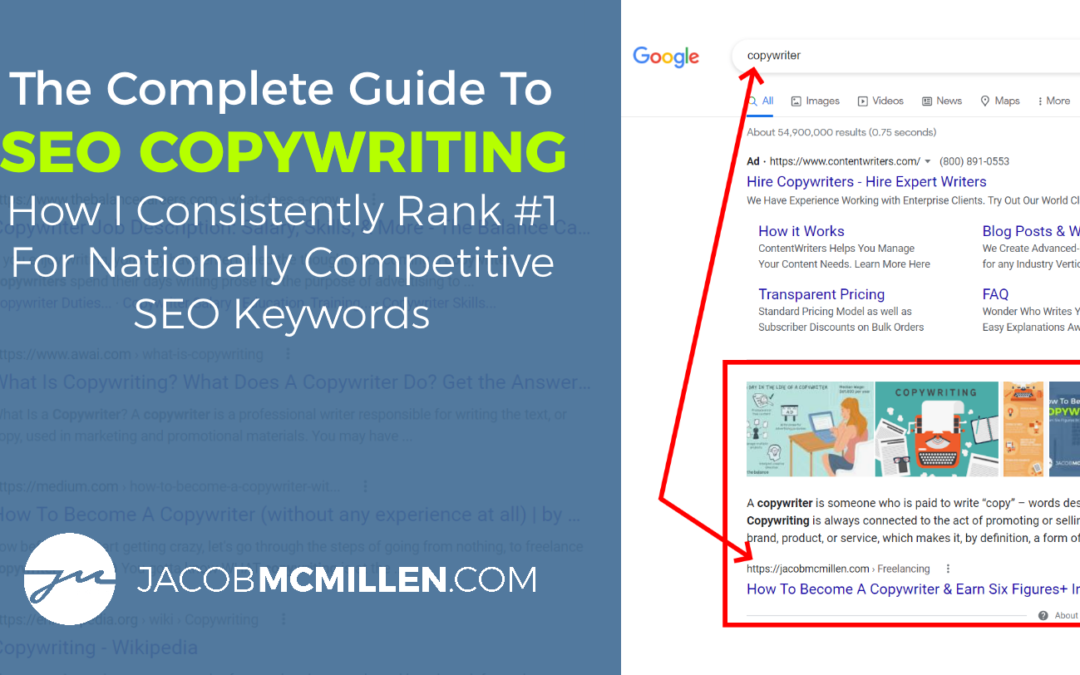 In this guide, I'm going to tell you everything I know about SEO copywriting. I'm going to explain how I've been able to rank #1 for keywords like "copywriter", "consulting", "A/B testing guide", and even "how to be popular" (don't ask), either here on my own site or...
Become A Six-Figure Freelance Writer
Follow my step-by-step journey from $15 per article to $15k per month.