I've had the pleasure of working with some truly outstanding businesses and entrepreneurs over the years. Check out a few of my past clients below, and if you'd like to see more, simply drop me a line!
Teknicks Digital Marketing Agency
Teknicks is a data-driven digital marketing agency with a wealth of experience and a laundry list of enterprise clients. As part of their latest website redesign, the team brought me on to help revamp their site-wide copy and completely rewrite their key service pages.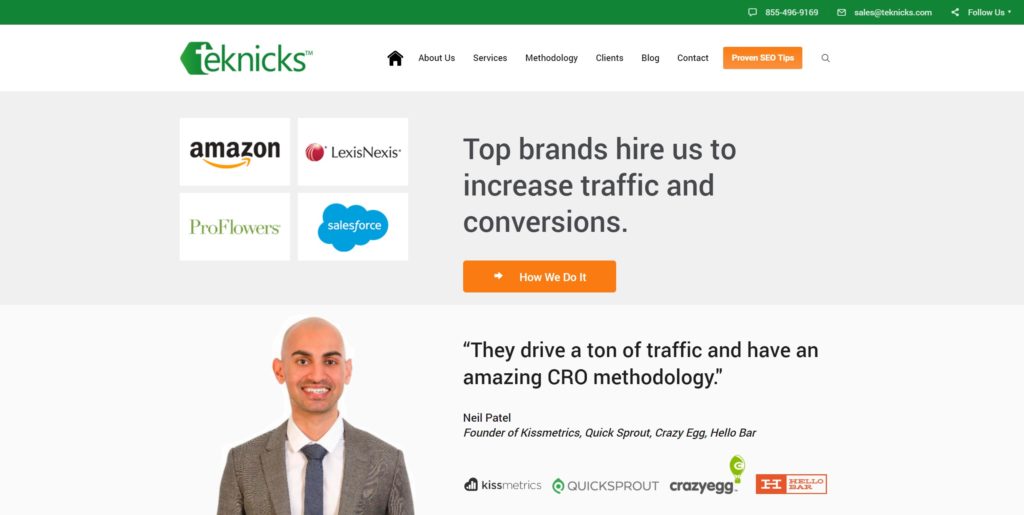 Ecommerce.com.au Consulting
Ecommerce.com.au is a consulting firm of experienced ecommerce professionals with a focus on solving immediate problems and building scalable, long-­term growth structures. Founder Carl Hendy hired me to help define the new firm's written value proposition and create the full copy for Ecommerce.com.au's inaugural website.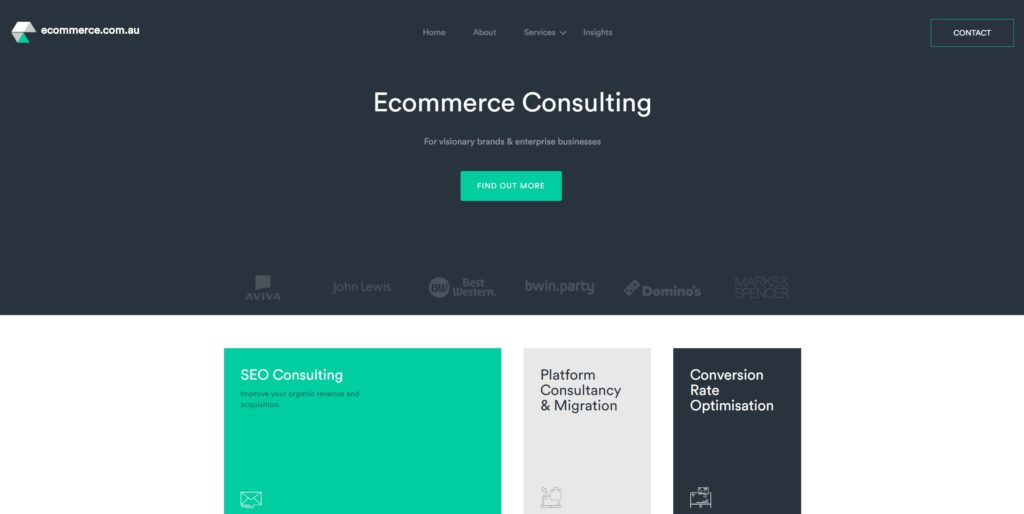 "He was able to take the vision I had and translate it into words"
"Working with Jacob was a fantastic experience. He was able to take the vision I had and translate it into words on a page that were comprehensive and cohesive. He took time to get a clear understanding of our value proposition and ensure that it was delivered throughout the project. It was my pleasure to work with him, and I look forward to collaborating with him again in the future."
- Andrew Dourgarian, Development Director at Mettl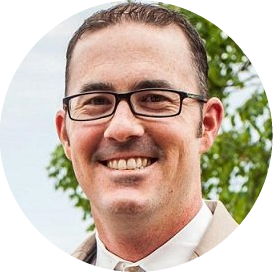 Every Day You Wait Is A Day You Waste
Your site's leaking money. You need persuasive copywriting. I'm what you've been looking for. Let's get crackin'.
Conversion Sciences CRO Agency
Conversion Sciences is an industry-leading conversion rate optimization agency with a popular blog on AB testing. Despite the company's success, co-founder Brian Massey wanted to create content that would rank for the niche's most competitive keywords, so he hired me to help strategize and create that content. Within 3 months of working together, I was able to produce and rank content that put Conversion Sciences within the top 5 Google search results for 6 out of their 10 highest priority keyphrases.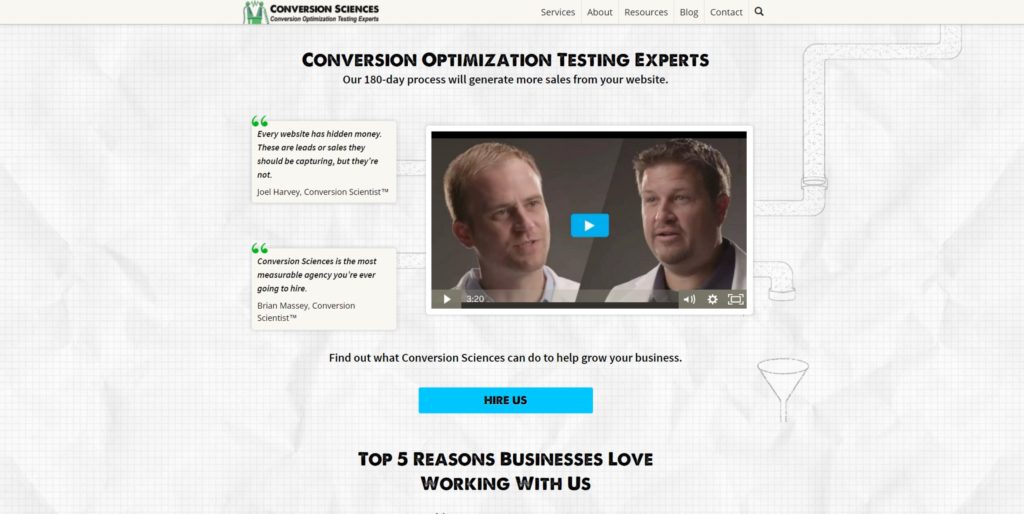 "He Has Over-Delivered For Us"
"Jacob is that rare combination of content strategist and content creator. It's amazing to have one person able to deliver targeted content on a dependable schedule. He has over-delivered for us. Since he began working with us, our total site traffic has more than doubled."
– Brian Massey, Conversion Sciences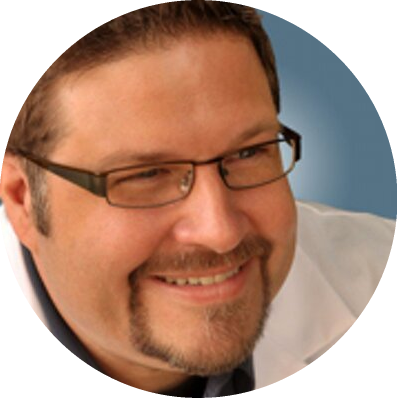 Are You Ready To Turn The Light On?
A marketing funnel without persuasive copy is like a room without power. Flip the switch.
UnDelay Landing Page Builder
UnDelay is the web's first full-featured adaptive landing page builder. The startup's founders hired me to help craft UnDelay's value proposition, write the site's core landing pages, and create a primary lead magnet for bringing in new subscribers. UnDelay was well-received right out of the gates and was quickly acquired by Insequent.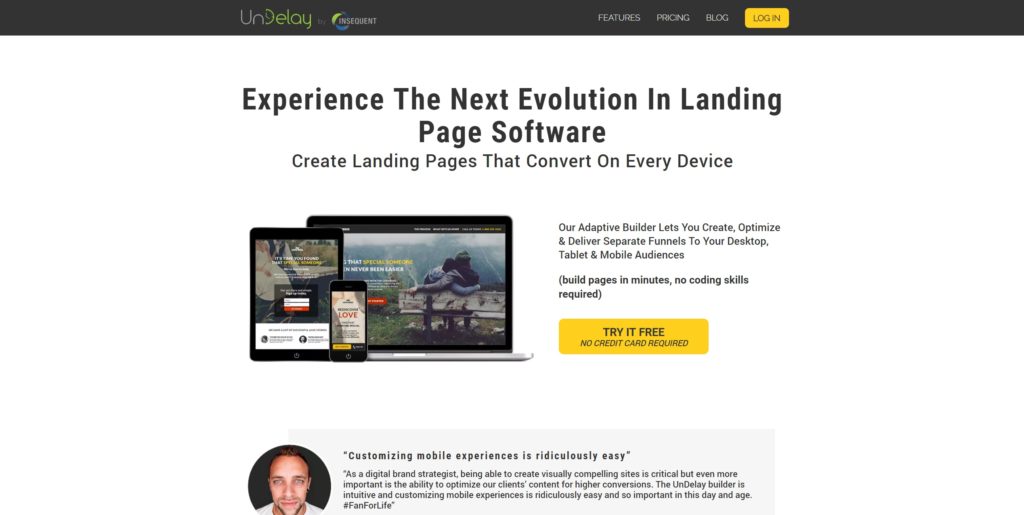 "Few people understand how to get inside the mind of a buyer…"
"Anyone can write content for your business, but few people understand how to get inside the mind of a buyer and persuade them to contact you. When it comes to writing copy that sells, Jacob knows his stuff!"
– Gerrid Smith, CEO of Black Fin
If you need persuasive copy written for your website, click the button below and drop me a line.