Your business has a goal, and your website is simply a tool to reach that goal. Your goal might be leads, email subscribers, direct sales, donations, calls, etc. Regardless, the success of your website is based solely on how well it meets that goal.
Unfortunately, in today's market, most web designers don't have the first clue about marketing, conversion rate optimization, or what's needed on a direct-response landing page. Their expertise is either coding or graphic design, and as a result, most of the businesses that contact me have beautiful sites which are powerless to meet their business goals.
Make no mistake. The websites I build look fantastic. But their aesthetic appeal is secondary to their true goal.
The websites I build are designed solely to meet your business' goals.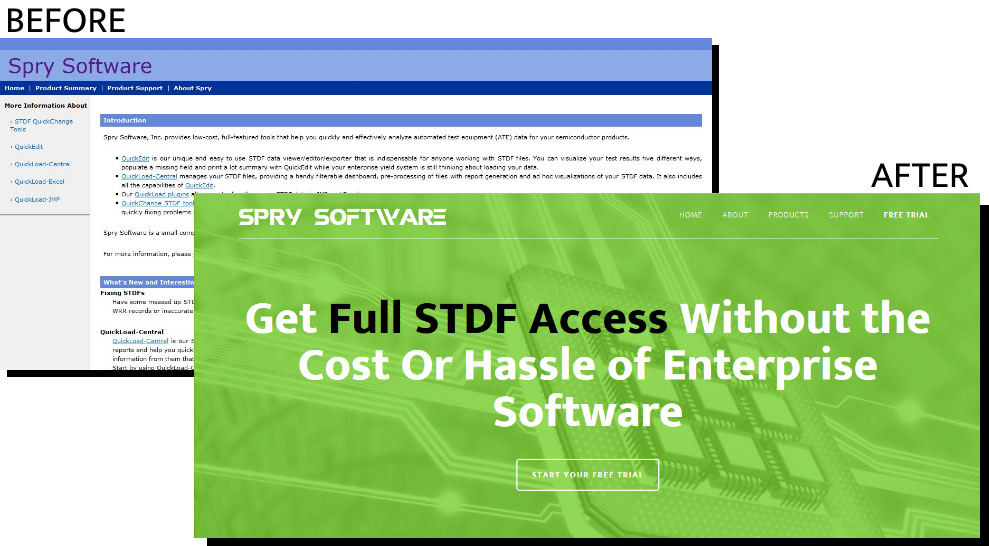 4 Key Elements Of A High-Converting Website
So what does a conversion-focused website look like? How do you know whether your site was designed with aesthetics or marketing in mind?
There are a number of key elements that every site needs in order to convert:
Clean, simple, non-distracting web design
Persuasive copy focusing on the target audience
A unique, compelling offer
Psychologically optimized CTAs
If your website's design is too cluttered, busy, or content-heavy, you'll distract visitors from converting. If you website features an old, scammy-looking design, you'll lose trust with new visitors. If you try to do too much with any given page, you won't accomplish anything at all.
In my standard web design package, I bring together 3 of these pieces, giving you persuasive copywriting that moves visitors through psychologically optimized CTAs and into your sales funnel, all framed within a clean, modern design created solely for the purpose of generating more leads, sales, subscribers, or donations for your business.
All you have to do is bring the compelling product or service offer… aka your business.
Are You Ready To Stop Pitching & Start Selling?
So this all sounds good, but why should you hire me to design your website?

1. I charge less than half the market average.
Have you seen prices these days? For a basic 10 page informational site, popular calculators place the budget at $10,000! And worse, many of these companies build sites with outdated design and poor functionality. If you're investing that heavily in a website, you can't afford to get it wrong!
I charge less than half the market average, and you don't just get design. You get a beautifully designed site + built-in lead capture + professional copywriting.
2. You own 100% access to your site – NO HIDDEN FEES, TRICKS, OR HOSTAGE SITUATIONS
I'll even teach you how to lock me out of your website! The moment you tell me you're fully satisfied with my work, I hand the keys, reigns, and oil rights entirely over to you. No extra fees. No tricks or gimmicks. No monthly subscription. And I will NEVER hold your website hostage from you!
3. I guarantee you'll LOVE your website!
I have a 100% satisfaction rate. Why? I don't build a website and tell you to like it. I build the website you want. If you don't like my initial design, I start over. If you don't like a feature of your site, I change it. I'll give you experienced recommendations along the way, but ultimately, I'm building YOUR site, not mine.
4. I got into web design to help my copywriting clients.
I didn't get into web design to make more money. I got into web design because my existing clients needed help. After repeatedly working with business owners who had paid a fortune for useless websites, I decided enough was enough.
I was already familiar with web design after building a few personal blogs, so I decided to dig in and turn my knowledge into a viable service I could offer my clients. It worked! Not only have I had a 100% customer satisfaction rate, but I've also been able to round out my copywriting expertise with design knowledge, providing clients a full website package that has them landing sales right out of the box.
5. Your business deserves a fantastic salesperson.
You know your product is good or you wouldn't be selling it. You know your service provides a genuine value to your clients. But nobody else knows. You need someone to sell your product/service to the world, and that's where I come in.
I'll turn your website into the high-converting salesperson your business deserves, and I'll do it on a budget every business can afford.
Contact Me Right Now To Get Started