There's no question where the money is.
Your email list is the single biggest key to expanding your audience, increasing your leads, and closing more sales than you ever thought possible.
At over $40 per dollar invested, email marketing has the highest ROI of any marketing channel, and an increasing number of businesses are seeing the light, with email marketing investment growing by 10% every single year.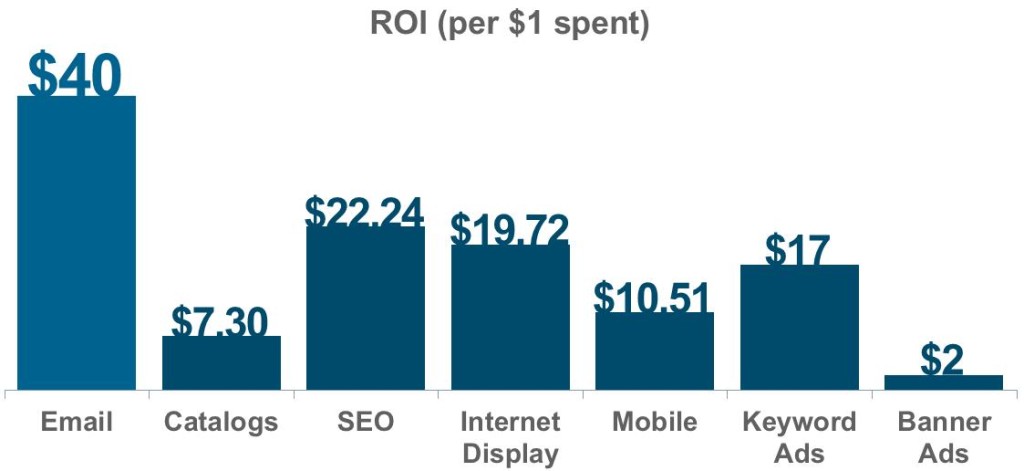 The key to email marketing is understanding the process, understanding your customers, and capitalizing on every interaction.
There are 4 basic steps to successful email marketing:
Use a lead magnet to get subscribers.
Engage & build trust with your subscribers.
Turn your subscribers into customers.
Up-sell your customers.
The steps are easy. Anyone can "do" this. The question is how well do you want it done? Do you want to make just a few extra sales, or do you want to really open up the floodgates and see what email marketing is capable of?
Are you ready to harness the power of email?
How I'll Boost Your Bottom Line
Let's take a closer look at the 4 steps I mentioned above. Why should you hire me to help you run your email marketing strategy through these various steps? They seem simple enough.
1. Use a lead magnet to get subscribers.
A lead magnet is something you offer visitors to your site in exchange for their email address. This could be an ebook or other type of download, access to an online tool, an exclusive list, a collection of templates, etc.
5 years ago, I would have told you to just create something and throw it up on your website. Turn 10 blog posts into a short "ebook" or PDF and offer it in exchange for email addresses. And 5 years ago, that would have worked.
Today, EVERYONE is using a lead magnet. It's virtually impossible to visit a successful website without having a lead magnet thrown in your face.
What does this mean for you? It means that just any lead magnet isn't good enough. You need something that speaks to your target audience's unique needs and delivers the type of value that can't afford to refuse.
I help businesses identify what their audience wants and how to give it to them.
2. Engage & build trust with your subscribers.
A great lead magnet can get people on your list, but building trust is a process. Most business owners fall into the trap of believing that people are interested in their business.
The truth is, no one cares about your business. What people care about is overcoming their personal problems and reaching their goals. When properly implemented, email marketing can help you establish your business as the go-to source for overcoming problems in your niche.
But even if you have this perspective, how do you get people to read your emails? The average open rate across all industries is just 22.8%.
This is where I come in. I'll help you write high-converting headlines and map out a content strategy that will build trust with your readers.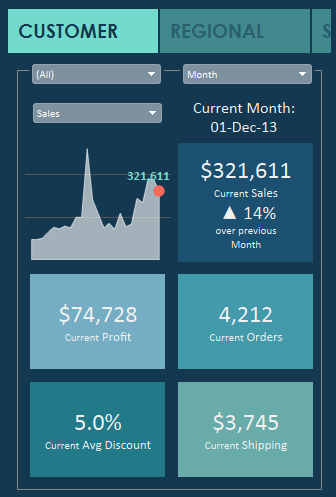 3. Turn your subscribers into customers.
The next phase is monetizing your list, and this is where having an expert really comes in handy.
The two best times to sell are at initial signup, via a highly-targeted autoresponder, and after trust has been built as we discussed above. Taking advantage of both opportunities involves crafting email sequences designed to educate, tell stories, build anticipation, and close the sale.
As a professional copywriter, I am ideally suited to help you create and refine these high-converting email sequences.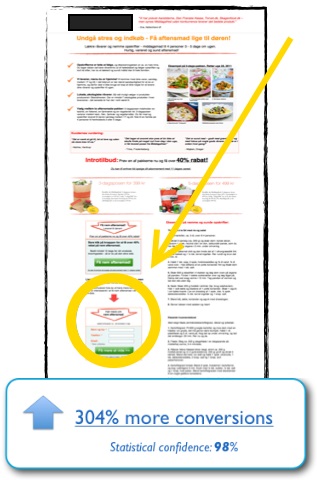 4. Up-sell your customers.
It's far easier to sell more to an existing customer than acquire a new one. The bulk of your revenue will come from how you support and monetize your growing customer base.
Up-selling high margin items to existing customers takes your profits from solid to life-changing. I can show you how to do this and help you ideate, create, and implement the products and automation needed to make this happen.
Are you utilizing your customer base? I'll show you how.
I'll show you how to achieve the email marketing results you keep reading about but can't seem to tap.