CONTENT MARKETING
DOUBLE HEADER
Learn How To Master Longform And Conquer Content Marketing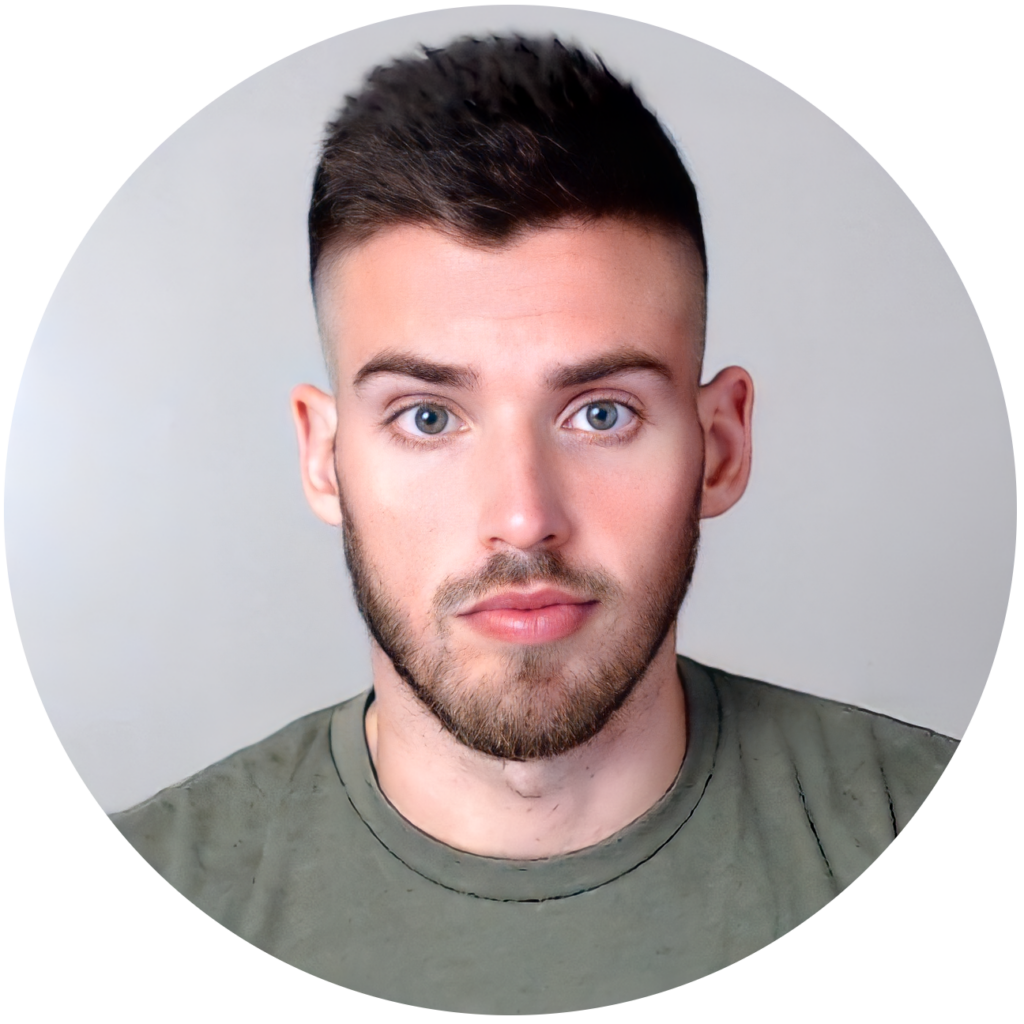 Hi, I'm Jacob.
I've spent the last 10 years turning content into seven figures worth of net profit for myself and my lean, bootstrapping clients.
I'm not the best content marketer in the world, but I'm one of the most efficient, and when it comes to creating content to rank for nationally competitive keywords, I'm one of the best 50 in the world, regularly outranking Fortune 500 competitors on a shoestring budget.
I want to help you do two things:
#1. Learn how to create best-in-class longform content you can sell for $1,000+ per article or use for your own business.
If you want to learn that, click here.
#2. Learn how to do what 90% of professional content marketers can't pull off: turn content into real, recurring profit.
If you want to learn that, click here.
BONUS Option #3: Do you want to learn BOTH of these things at a discounted price and have a better practical understanding of content marketing than the average CMO?
Longform & SEO Masterclass ($97)
Do you want to earn $1,000+ every time you write an article?
In this recorded 3-hour training, I walk you step-by-step through my process for creating longform blog posts that I sell for up to $4,000 and have ranked #1 in search for nationally competitive terms like "copywriter", "consulting", "AB testing guide", and even "how to be popular".
You'll learn:
My start-to-finish process for planning & writing high-value longform
The key elements I focus on to outperform 99% of longform writers
My crazy-simple SEO process that gets crazy-lucrative results
How to apply my process to any niche and topic
If you're a writer, this is going to instantly add several hundred dollars to what you're able to charge per blog post. If you're a blogger or content marketer, you'll be able to quickly adjust some of your existing content to hit those big rankings you've been looking for.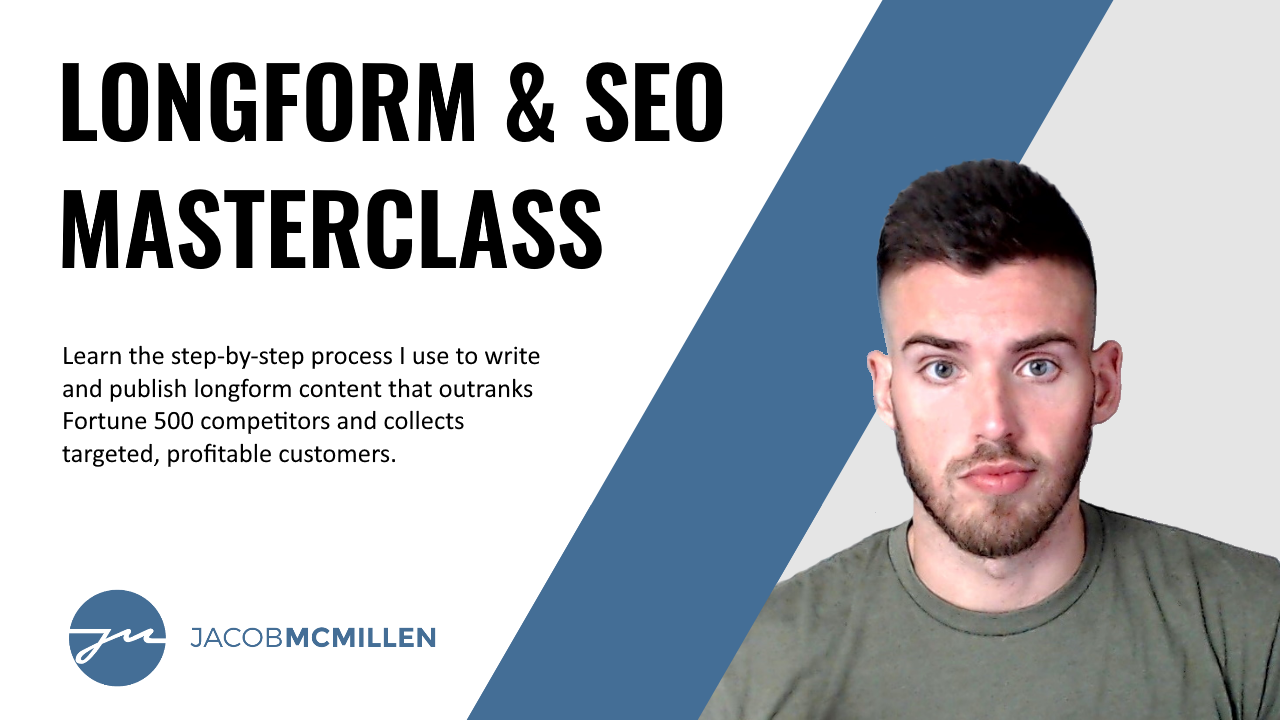 I thought I'd share a quick update on the post you helped me with. I've had over 150 leads download the PDF. I've closed several high-end monthly retainers, so within the next year, this content piece will be responsible for over $100k in sales.
Content Marketing Masterclass ($97)
Do you want to FINALLY understand how to turn content into real, recurring profit?
In this recorded, 3-hour training, I walk you step-by-step through the process of building a business from $0 to $10k/month, solely through content marketing.
You'll learn:
How to create a profitable content strategy
The key metrics you need to hit in order to reach real profit
How to tell you're making progress before traffic & revenue start climbing
How to handily beat mult-million competitors who are outspending you
4 years ago, I doubled a client's traffic in 6 months and had them ranking first for all their main keywords against much larger, much better-established competitors and getting 30-40 qualified leads per month in a high-ticket service industry.
3 years ago, I had a chance to work with a new client with a bigger budget, and I brought them $415k net profit over a 9 month period.
2 years ago, I used the exact same process I teach in this masterclass to build my a product business of my own from $0 to $20k/month in just 15 months.
In all three cases, the market was considered "saturated". In all three cases, there were massive, well-established competitors nobody wanted to mess with. I'll show you why I almost never give a shit about competition for either me or my clients, and why you shouldn't either.
If you are serious about making recurring income, this is the lowest-cost, most-efficient, yet-still-comphrensive-training you will find online.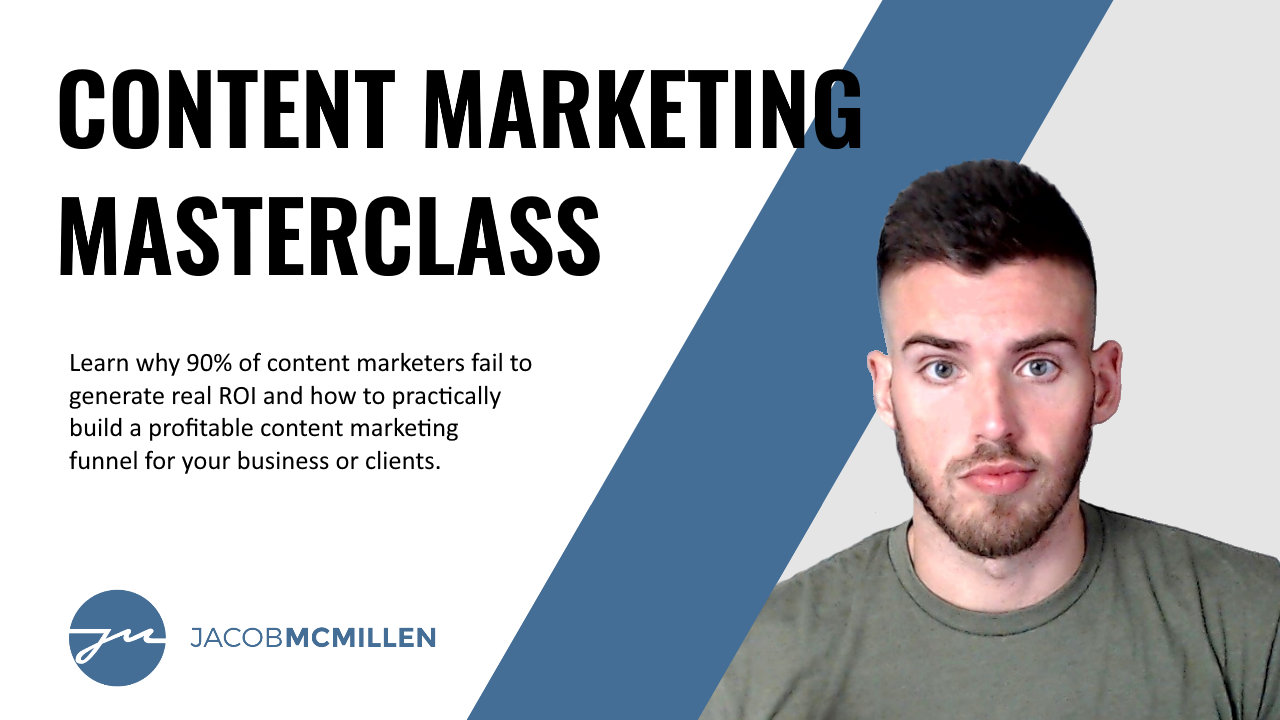 Thank you! We had our first client find us via a Google search! A construction firm. We're finalizing the deal this week, but it looks like it'll be about 25k worth of work!!! I'm all in on content marketing and SEO.
Content Marketing Weekend MBA ($149)
Get both of my trainings and learn more than the average CMO.
That my sound like hyperbole, but I can tell you from having spoken with my fair share of corporate CMOs that very few have the slightest practical understanding of what makes content work or the individual channels that make content marketing profitable.
With these two masterclass trainings under your belt, you will understand both the macro-view of what makes content marketing profitable AND have the micro-ability to create high-performing content to establish the ever-elusive recurring distribution every business on the planet is searching for.
I've put everything I've learned and mastered over 10 years into these sessions.

© 2020. All Rights Reserved.