Bullsh*t-Free Insights On Writing, Marketing & Freelancing
Get my most interesting insights, straight to your inbox: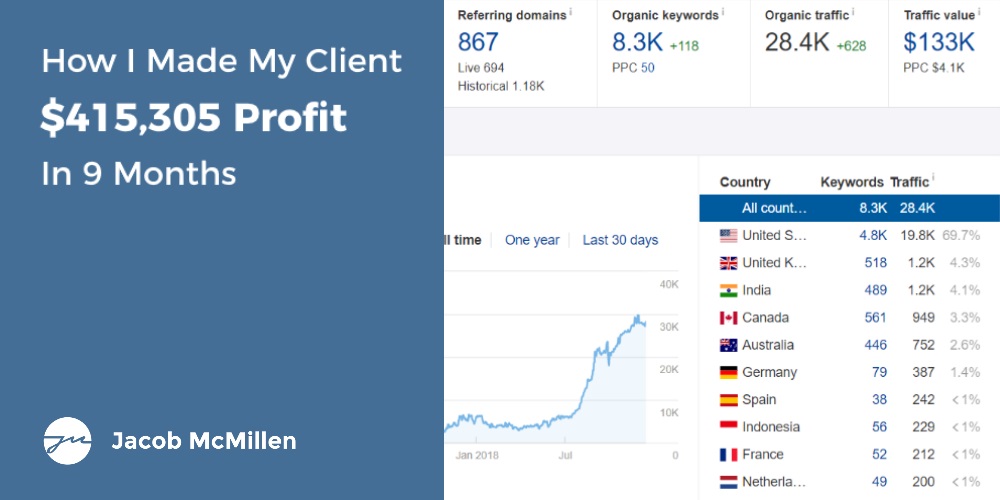 TLDR; here's how... Here's what this screenshot represents: 989% monthly traffic growth 308% monthly revenue growth $415,305 net profit It's crazy what recurring organic traffic can do for a business. This is the power of SEO-based content marketing. So what...
Hi, I'm Jacob
I'm a freelance copywriter & content strategist. When I'm not helping businesses optimize their marketing, I use this blog to share bullsh*t-free insights on marketing, writing, and freelancing.